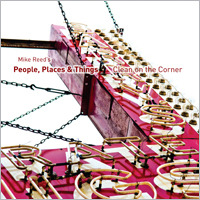 The Good:
This week my new record Clean on the Corner (482 Music), featuring my band People, Places & Things, was released. We play a release show this Sunday at The Hungry Brain in Chicago.
The Bad:
Unfortunately due to incidents beyond my control our upcoming shows in Europe had to be cancelled (insert sad face here).
Thanks for those who tried to make it happen! I hope to make it up to you in the future. UPDATE: We're making our plans to be back in Europe in the fall of 2012! Stay tuned for concert updates.