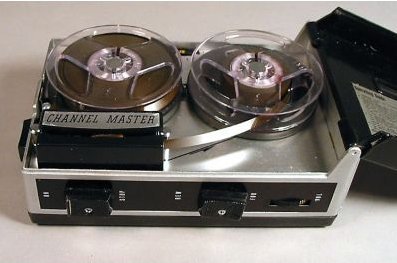 In the winter I was commissioned by the Experimental Sound Studio to create a performance that in some way used or was inspired by material contained in the 700 hours of the Sun Ra/El Saturn Audio Collection. This audio archive is a vast assortment of rehearsal tapes, masters, live recordings, speeches and poetry left behind by Sun Ra and manager Alton Abraham. Although an interesting proposition I was reluctant to dive into it since my working band People, Places & Things has gained much of it's success dealing with re-inventing and positioning the obscure Chicago hard bop scene circa 1954-60. With that in mind I wasn't interested in developing a reputation for re-igniting the past.
After some thinking and discussions with collaborator Jason Adasiewicz I came up with the notion of forming a large group to perform this project AND to specifically enlist his talents to accomplish the task. The first step in the process was to completely dismiss the idea of commenting or honoring Sun Ra. Neither one of us are fanatics and there's not much more anyone is going to add to the discussion of the man and the legend. The more interesting idea was of creating new music using someone's un-finished, un-wanted and abandoned material. In my mind it doesn't matter who's tapes these are, it's just source material , in this case it happens to be Sun Ra.
The aggregation of musicians was another selling point since this project, and it's debut performance at the Chicago Jazz Fest, would give me the ability and excuse to convene these members.
Greg Ward – alto sax
Taylor Ho Bynum – cornet
Ingrid Laubrock – tenor sax
Tomeka Reid – cello
Mary Halvorson – guitar
Jason Adasiewicz – vibes, arrangements
Nick Butcher – electronics
Tomas Fujiwara – drums
Mike Reed – drums, electronics
The band is basically comprised of a long time group of mine, Loose Assembly, and a collection of New York based peers that have a similar artistic and career trajectories. This was an important feature not only to further musical relationships but to showcase a stylistic and generational density that exists beyond the confines of our locales and beyond the minds of those who measure one against the other.
 
The Music:
The material is derived from one rehearsal tape marked "NY 1961" featuring Ra, John Gilmore and Ronnie Boykins. Stretching just over one hour in length the tape seems more of a stream of consciousness songwriting session with few details worked out but many ideas played through. Adasiewicz was especially adept at identifying melodic and harmonic themes. Out of this we came up with outlines of tune material and ideas for structures that gave way to a more complete interpretation of the nebulous material. Adasiewicz set his intense skill set to work coming up with orchestration parts to expand the sounds we originally heard from the trio on the tape to a tentet alignment that had yet to play together. This project might be mine in concept but is definitely his in execution and orchestration. Additionally I went back through the archive to find interesting source material which Nick Butcher will manipulate in his handmade "electronic" set up (comprised of cheap consumer goods such as tape players, radios, record players) and a computer. This further uses the archive as collage sample snippets and improvisational background material.
This project was possible with the support of the Gaylord and Dorothy Donnelley Foundation.

P.S.
The name is an obvious homage to early titles for the Sun Ra band...Sun Ra and His Myth Science Arkestra